For almost 70 years, the iF International Forum Design GmbH in Hanover has been honouring special achievements in the field of design every year. With almost 10,000 entries from 52 countries, this year's award received more entries than ever before, which once underlines the special significance of the award.
VARICOR® took part in the competition for the first time - and was promptly honoured by the 98-strong, independent, international jury of experts!
The winner in the category product design is the VTO product line of oval basins with slot drain, which was launched at the end of last year.
The eye-catcher of the model series is the slotted drain, which is adapted to the shape of the basin. This is designed in such a way that it remains freely accessible at all times and is therefore very easy to clean. The scope of delivery also includes an adapter that converts the slot drain under the basin into a standard drain.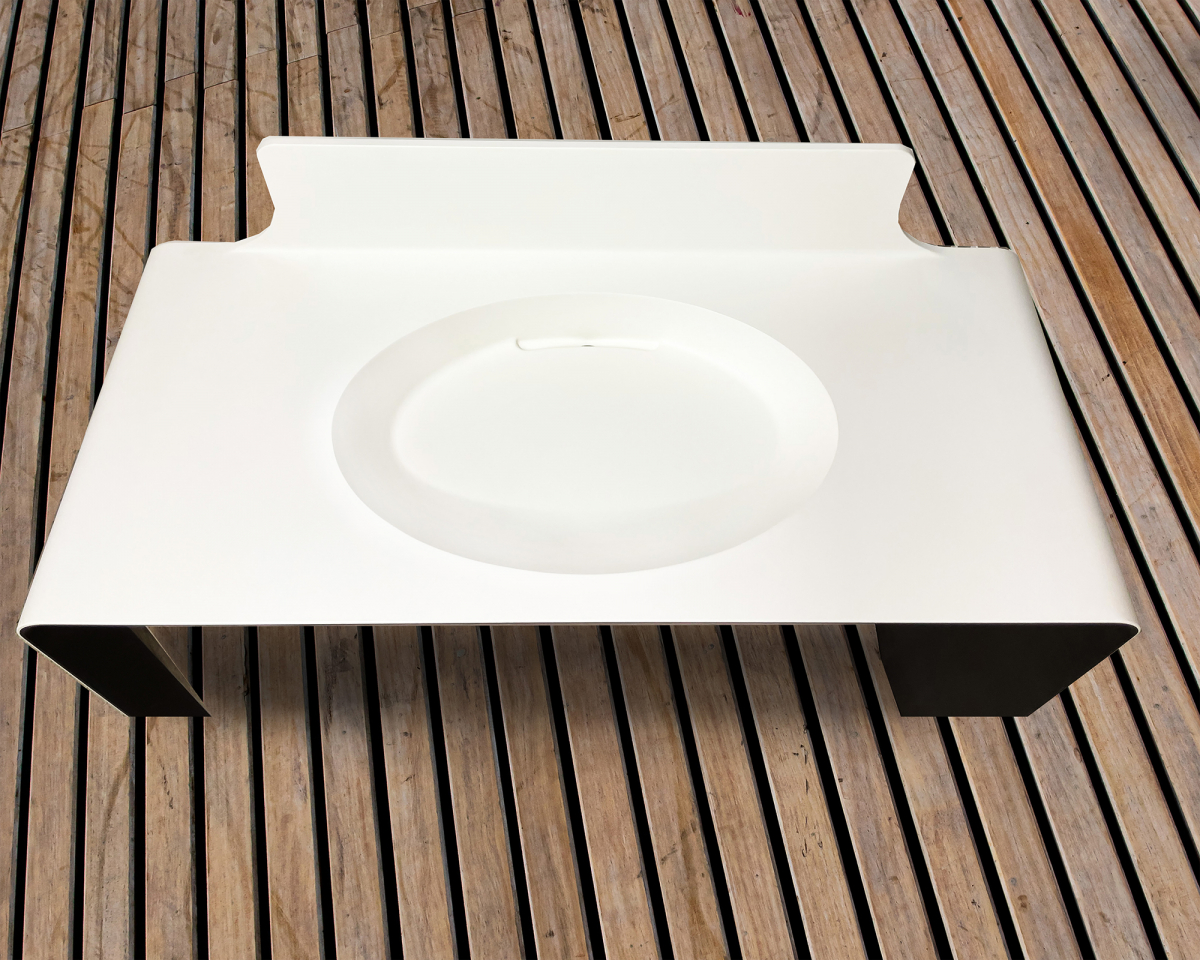 This model range includes three sizes from small (480 x 360 mm) to medium (593 x 365 mm) to large (800 x 380 mm), so that the right size is available for every installation situation.
The basins are designed for installation under VARICOR® pannels, so that the combination of countertop and basin also allows two- or multi-coloured, individual wash place solutions.
Due to the basin geometry, the models of the VTO series are also barrier-free.
Like the basins in the award-winning model series, all VARICOR® basins are manufactured using a casting process and meet the requirements of CE marking.
About the iF DESIGN AWARD
Since 1954, the iF DESIGN AWARD has been a widely recognised trademark when it comes to excellent design. The iF Design brand is internationally established as a symbol for outstanding design achievements. The iF DESIGN AWARD is one of the most important design prizes in the world. It honours design achievements in all disciplines: product, packaging, communication and service design, architecture and interior design as well as professional concept, user experience (UX) and user interface (UI). All award-winning entries are presented in the iF WORLD DESIGN GUIDE and published in the iF design app.