VARICOR® is used particularly in wet areas. For example, as washbasins or shelves in hospitals, swimming pools, hotels and administrative buildings. Our material is also used for counters and partition walls. When a solid surface material is used - whether in public buildings or in the private sector - it must meet various quality requirements. Quality can be measured differently depending on the perspective. Haptics, strength or the type of processing are possible guideline values. But also the reaction of the material as soon as it comes into contact with heat/cold or chemicals are essential quality characteristics.
In Germany, depending on the test content, there are different instances that take a closer look at the material. How does it behave in combination with disinfectants, chemicals and food? Is the material flammable and how does smoke develop? These are essential questions regarding safety and longevity.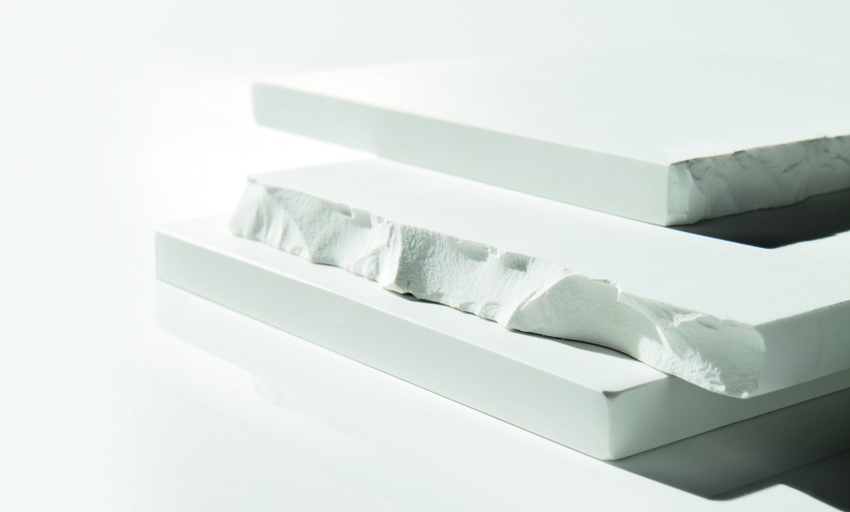 Hardly inflammable and heat-resistant
Particularly in the public sector, authorities are increasingly demanding compliance with certain fire protection standards. In accordance with the motto "Safety First", bodies such as TÜV Süd or the Materialprüfungsanstalt Universität Stuttgart (MPA) test building materials for their usability and fire behaviour.
VARICOR® has received the classification "B1" for "hardly inflammable building materials" - the best possible result of the German fire standard determination for this product group. With the passed test standard EN 13501 for hardly inflammable building materials, the building material consisting of bonded synthetic resins also has an internationally valid certificate with the result B-s1, d0.
VARICOR® also meets the high requirements of international rail traffic according to standard 45545-2 with the results HL2 for R1 for standard decors and HL3 for paints in modified composition.
Mostly resistant to cleaner and disinfectants
Independent laboratory tests have shown that microorganisms cannot settle on VARICOR® surfaces. In addition, these surfaces can be cleaned with conventional household detergents and disinfectants.
VARICOR® is waterproof and impact-resistant
Unlike wood, for example, mold formation is not possible. The solid, homogeneous material does not allow any liquids to enter.
Repairable
A great advantage of VARICOR® is that it can be repaired. Washbasins, counters or shelves do not have to be completely replaced, but can be repaired easily and fully with a repairing material.
Through various tests and compliance with legal requirements, all VARICOR® parts for sanitary and kitchen areas have the CE mark required by law in Europe. Whether standard tests or tailor-made test procedures, external or internal. With constant quality control, we also guarantee durable and high-quality custom-fit solutions in the future - also in aviation and rail traffic.
Images: